eBook: Voltando pagina by Virginia Woolf published il Saggiatore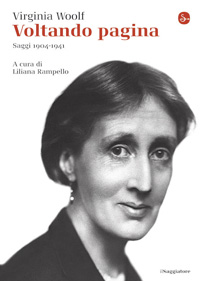 Punto acuto has created the eBooks in ePub format "Voltando pagina" published il Saggiatore, a collection of essays by Virginia Woolf edited by Liliana Rampello.
From the point of view of processing eBook, in addition to preserve all the formatting of the work, has been given special importance to the table of contents (toc), very complex which develops in four levels.
Also some of the essays contain quotes in greek , usually in the conversion of non-standard files the symbols are lost and can not be viewed properly on readers e-reader. Acute Point has made ​​sure to keep an exact character display to show on various e-readers the quotes in greek correctly (as you can see from the screenshot below) .
Link alla scheda del libro sul sito il Saggiatore.
iPhone: Voltando pagina by Virginia Woolf – il Saggiatore – the quotes in greek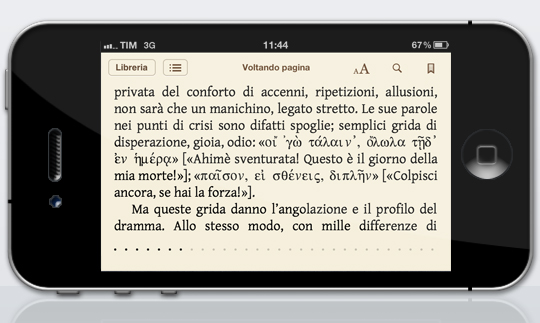 Voltando pagina Virginia Woolf pdf italiano by Google Books