il Saggiatore's ebooks in Mobi and KF8
Punto Acuto has adapted all the ePub published to date by il Saggiatore in the version Mobi and KF8 by Amazon.
To date, il Saggiatore has more than 150 titles in eBook version, so also available for sale on the store Amazon.
Compared to Epub the format Mobi and KF8 have different technical specifications and needed to check that each title had the characteristics of fitness for the sale on Amazon. Ebooks were then adapted for the transformation of the Amazon in size so that the reader who purchases securities of Amazon, has a comprehensive ebook whose characteristics are maintained even in the transition to Mobi format and KF8. Basic Books is a publisher and demanding attention and was then revised the entire digital catalog published to date in order to adapt to new formatting features required by Amazon.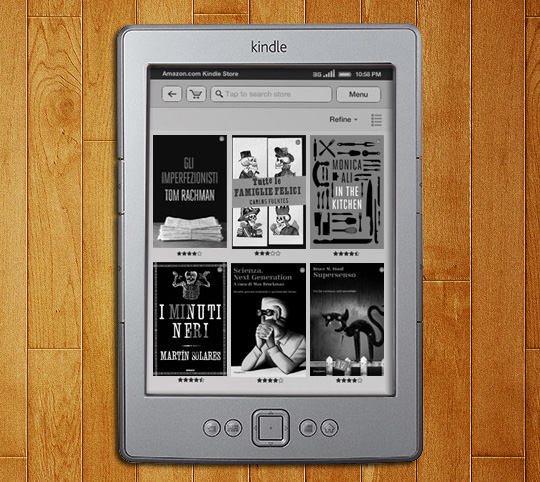 ePub is an open format and is the most popular (read by readers such as Sony Reader, Cybook, Nook and on Apple and Android).
Mobi is a proprietary format Kindle device Amazon (and programs made available from Amazon too, for example, the Apple device).
Lately Amazon ha announced the release of new format KF8 which integrates HTML5 and CSS3 (dall'ePub already supported) thus overcoming some limitations of the Mobi format.